Saying that 'Amazon has done well last year' would be an understatement!
We have started another year and Amazon.com continues to dominate the online space. The e-commerce industry as a whole feels like a fast pace escalator going upwards with increasingly carrying more (new and old) people every day PLUS making them spend MORE TIME on it. What does this mean? A US e-commerce which is expected to be around $390bn this year is projected to reach approximately $500bn next year. Amazon from having 30% share this year is likely to take up to 50% share next year – an impressive 30% compound annual growth rate.

The rapid revenue growth of Amazon is powered by its growing "Prime" member customer base. With 60million Prime members in the U.S. alone and counting, they are by far a more profitable and loyal customer base for Amazon. Prime members spend more than twice as much as their non-Prime counterparts in a year.
Based on the report of the National Retail Federation, we see a surge of both new visitors and the average time being spent per visitor for online shopping during the festive seasons of the year.
Now, the question is: Will Amazon maintain its seasonal popularity? The answer is simply YES as this helps Amazon to expand further and penetrate the market at the same time. So if your business depends on making Christmas or Easter a success, then the rules of the game have changed compared to what it used to be a decade ago.
So what is driving such results?
When Jeff Bezos started Amazon, he sketched this on a napkin, infamously now known as the 'Amazon's Growth Flywheel'. This is a great place to start understanding Amazon's aspiration for the festive season. All signs point to Amazon continuing to invest in its flywheel strategy across all fronts.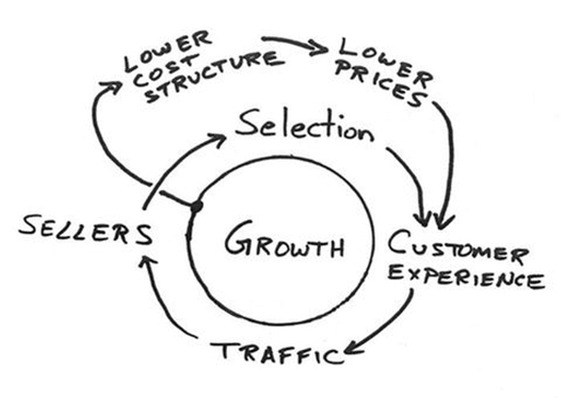 'The Growth Flywheel' concept, while not unique to Amazon, is the key to understanding how the e-commerce giant guides its operations. To note, lower prices led to more customer visits and purchases while more sales attract more third party sellers on the site. This, in turn, provides economies of scale benefits, giving the opportunity to compete deeper on better pricing. Feed any part of this growth flywheel, and it should accelerate the loop. Whether firms realise it or not, these underlying forces and principles have the ability to generate momentum that can either drive failure or success.
Let us unpick the three most leveraged weapons that are driving the holiday season for Amazon, and why you should pay attention to these going forward:
1. Selection – having the broadest and best assortment
2. Lower Price – offering unbeatable price and great value
3. Customer Experience – delivering extraordinary customer experience
1. Selection (a.k.a. Assortment)
Amazon wants to sell almost everything to everyone now all the time – everything from filling your closet to stuffing your fridge, from personal consumption to gifting your friends and family. The festive season is one of the best time to go for market penetration and expansion aggressively. Apparently, this is when the demand is HIGH but one just doesn't have the time to physically browse all the physical stores or at the time convenient for them. What just starts with "let's have a quick look at Amazon.com and see what they have got" soon turn into a series of online purchases beyond the visitor's initial intention.
In line with the traditional view, books and consumer electronics remain the leading categories; but clothing, shoes, jewellery, Amazon-branded consumer electronics and groceries seem to be this year's headline grabbers. This is a fundamental shift to these new sectors, and it is only going to go in one direction – UP and ACROSS. Amazon is expanding aggressively across these new categories. In addition to shelf-stable groceries, some selected shoppers are now able to buy fresh and frozen foods through AmazonFresh, the company's fresh food service.
Third-party sellers are deemed as significant contributors to the breadth of Amazon's assortment. Amazon might make a smaller margin on FBA sales, but it provides a much broader and better selection to its visitors and a preferred choice for its PRIME members. So if your organisation is competing with Amazon sales, you could join Amazon FBA's program and ride the online wave and leverage the "tried-and-tested platform" provided by Amazon. However, you need to ensure both the assortment and the pricing that need to be aligned across the complex omnichannel structure in and across your markets.
2. Lower Price (Perception)
Amazon has almost become the GO TO PLACE for shopping compared to what Google is for searching. Over 50% of online shoppers usually checks Amazon before buying elsewhere, as did more than 30% of those who shopped in stores. This is very powerful for generating constant traffic to Amazon's portal, letting their intelligent algorithm help them sell and up-sell their products online. Once they are on the platform, attractive prices are likely to turn a 'general explorative online mission' to buying the product online.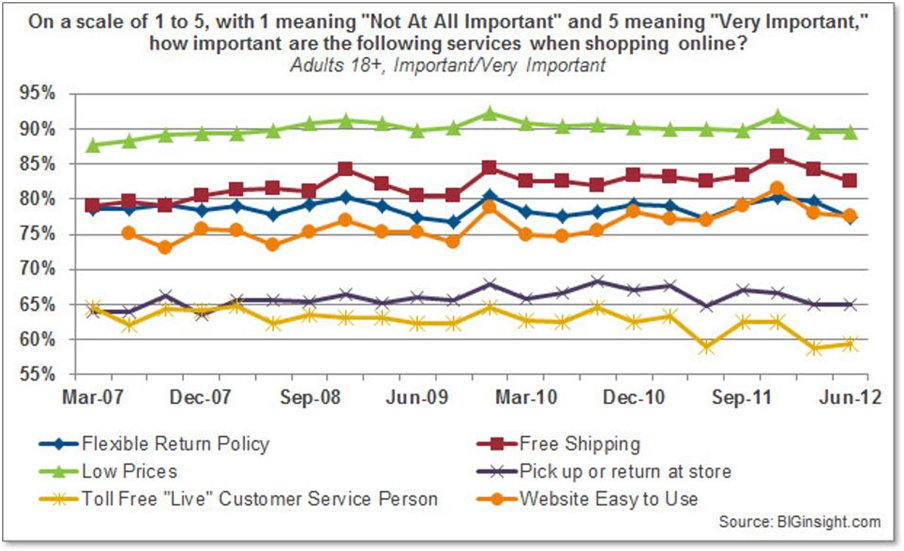 Is Amazon the cheapest? On average, Amazon significantly overpowered Walmart and other competitors as it was accorded the "returning champion" in the Black Friday retail event this year.
Based on the Holiday Pricing Study conducted by Deutsche Bank, Amazon emerged as the overall winner. Their study consists of 65-retail items basket, where Amazon was priced 3.8% below Walmart, 6.2% below Target and 6.7% below Jet. The largest promotional discounts offered by Amazon were seen in movies and books, with 22.3% lead in selling cheaper items as against Walmart, while it beat Target by 11.4% and Jet by 17.7%. The company announced that the Black Friday and Cyber Monday shopping promotions generated record sales.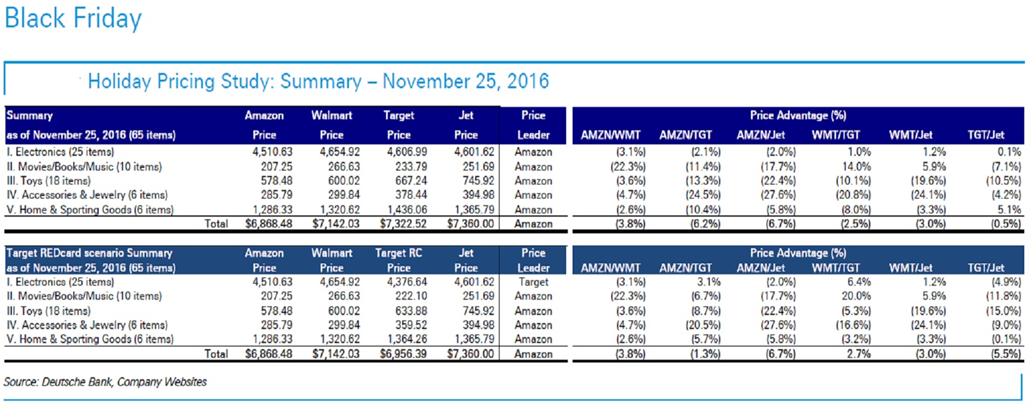 Is Amazon always cheaper? On best sellers, it is likely to be cheaper. However, on other items, it is not the case. Amazon's pricing strategy is desired to custom recommend product portfolio to online visitors based on their purchasing and browsing behaviours. If the price is a major factor for a visitor (which usually is the case), they are recommended with cheaper or better alternatives to their search items. Amazon is likely to have one of the most affordable items in a given category with their best sellers, but the overall category basket doesn't necessary have to be the cheapest – but good value instead.
Price flexibility – 'with great power comes great opportunities'. Having a website instead of a brick and motor style outlet makes price changes operationally very simple – just click few buttons, digitally authorise it and it's done! This is HUGE when it comes to 'agile' pricing. Imagine you can analyse and identify in real time less than the expected volumes on certain key lines due to competition dynamics. You simply drop your price by further 10%, drive urgency by calling it for LIMITED TIME only, and test your results. All this can be done in a matter of hours, or a day at max, instead of weeks or months in a traditional grocery store set-up, which promotional cycle usually takes about three to four weeks.
3. Customer Experience
A good customer experience can be considered as the driving force for almost ALL successful companies in the world. Amazon has placed customer service at the heart of their growth strategy. It was able to convince a lot more 'cold' visitors that it is ok to TRY exploring online shopping. From a one-click ordering to an intuitive user interface, from fast shipping to simple returns, and much more amazing Prime benefits, Amazon continues to raise customer's expectations and delight its shoppers with its quality products and services.
A recent Bain's shopping experience pulse shows that Amazon customers have a higher Net Promoter Store (NPS), a measure of customer advocacy and satisfaction, than other retailers, especially during the festive season. Amazon Mayday is Making Us Rethink Customer Service. The Mayday button was introduced with the Kindle Fire HDX. When you tap the Mayday button you are connected directly to an Amazon customer service representative. Amazon's goal was to answer Mayday calls in 15 seconds or less, and as of April 2014 they were achieving a 9.75 second response rate!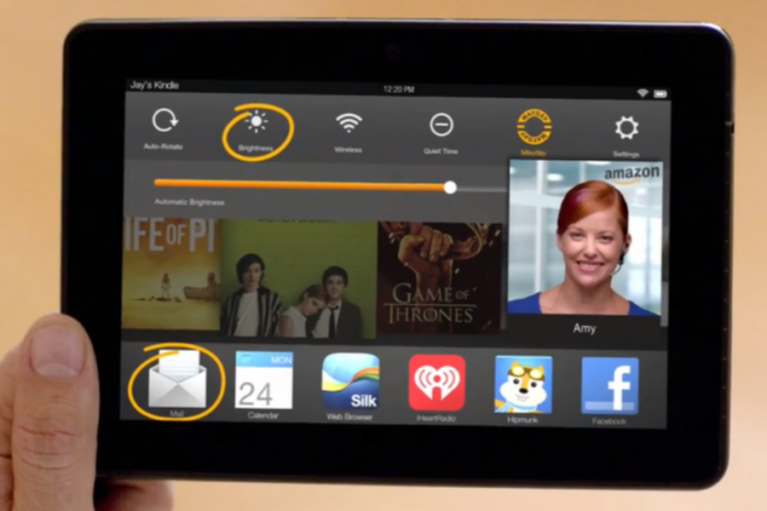 SPEED is everything. Amazon continues to set the high standard in customer experience, particularly for fast delivery. For the majority of the Amazon's core range, one just needed 24-48 hrs of lead-time even before Christmas to get it delivered to his/her doorstep on time. On average, other retailers demanded a minimum of 5 to 15 days of lead-time.
Amazon is increasingly strengthening both (a) distribution infrastructure to reduce delivery time from sourcing to delivery, and (b) a flexible workforce to ensure peak seasonal demand is managed without any hiccups. Amazon is also investing in future technologies like delivery drones. Of course, the possibility to benefit from such technology might be slim in the short term, but it does speak to the company's commitment to being the best in everything they do, including faster shipping in this case.
The online interface is EASY. Amazon with its revolutionary one-click shopping made online shopping look very easy and effortless. Amazon's UX design is intended to provide customised experience for the visitor based on his/her purchasing and browsing patterns. This feature equates to a higher rate of visitors turning into buyers. You can even subscribe to frequently purchasing items like baby diapers and wipes, which is ideal for parents seeking to save every possible minute in a day.
Post processing customer service is delightful. With the shoppers increasingly gravitating to Amazon's core proposition of having easy to use website, free shipping and low prices, over the last few years, it's obvious that verbal communication isn't a service prerequisite when it comes to buying online. However, Amazon's live customer support service is still among the best in the industry and has been the driving force behind the e-commerce movement and changing standards for customer service excellence. Amazon has not left any stone un-turn.
At the centre of all the success that Amazon has achieved lies the deep-rooted culture set by none other than Jeff Bezos. His famous quote "We're not satisfied until it's 100%" was his typical approach to being 'hungry' and setting the tone for continuous improvement across the entire organisation. The company continues to increase its investment in the infrastructure year on year. Amazon has not only got a fantastic business model supported with a fit for purpose infrastructure, but the tone of the culture is also superior to most of the traditionally well-established brands. We believe that it will continue to change the expectations of all online shoppers, and will continue to be the benchmark for other organisation to strive for many criteria mentioned in this article.